What We Do
We bring homeowners insurance choices to qualifying State Farm® auto insurance customers in areas where other options aren't available.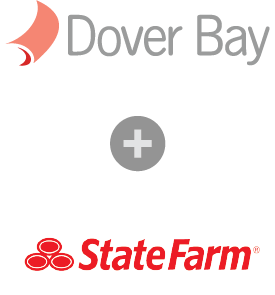 How We Work
Dover Bay insurance products are marketed exclusively by participating State Farm agents. Dover Bay claims are coordinated by State Farm.
Contact your State Farm agent
Who We Are
Dover Bay is a wholly owned subsidiary of State Farm Mutual Automobile Insurance Company.